The Story Of Lausanne Dairies
The name Lausanne is derived from the Lausanne farm where our dairy has its origin. The previous owner of the farm, Mr E.F. Oettle, an old magistrate from Vanrhynsdorp, bought the farm in 1910 and renamed it Lausanne, after the town in Switzerland, in honour of his mother who descended from this city.
In the beginning of 1982, Pieter Colyn from Lausanne Farm decided to start a dairy to process, pack and distribute fresh dairy products for Namakwaland. This resulted in the startup of a stud-farm for breeding, acquiring of expensive machinery and set-up of an instant herd. The main breeding herd was bought from De Grendel, Vergelegen and Groote Post and enabled Lausanne Dairies, Vredendal to open its doors in late 1982.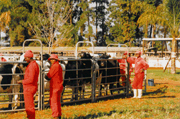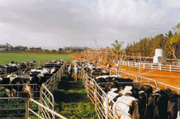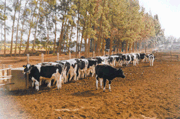 Producing Superior Quality Dairy From The Beginning
During the 1990s the herd, under management of the Colyn's eldest daughter Jeanette, increased so drastically that they had to look for a bigger market. During this period the bigger processors in Cape Town started to target the developing Namakwaland market. Lausanne was left with no choice but to start servicing the Cape Town market. A building was erected in Killarney Gardens and under the leadership of the second oldest daughter Estelle, marketing and distribution started in Cape Town.
During the late 1990s it was decided to move the whole dairy plant from Vredendal to Killarney Gardens, as the travelling between Vredendal and Cape Town resulted in ridiculous distances. The dairy plant moved from Vredendal to Killarney Gardens during June 2000. Under the leadership of Rian and Jeanette Heyns, selected farmers were sourced, a competent staff base was acquired and production, marketing and distribution started.
As quality has been a non-negotiable condition since the start of Lausanne Dairies, we strive to improve on our quality and service constantly. Lausanne Dairies was one of the first independent family-owned dairies in South Africa to receive HACCP certification by the SABS.
South African Dairy Championship Awards
Double Cream Plain Greek – 2013
Double Cream Yoghurt – 2012 Qualité Award
Low Fat Buttermilk – 2011
Full Cream Cultured Milk – Amasi – 2010
Amasi – 2010 Qualité Award
Muesli Yoghurt – 2006
Fruit Yoghurt Cape Fruit – 2006
Low Fat Granadilla Yoghurt – 2005
Fruit Yoghurt Mixed Berries – 2005
Cape Fruit Yoghurt – 2004
Mixed Berry Yoghurt –  2004
Bulgarian Yoghurt – 2004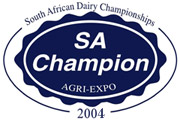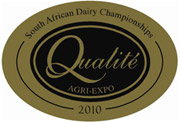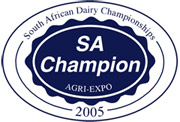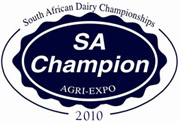 We only produce superior-quality dairy.